2017 Baseball: 5A State Champions!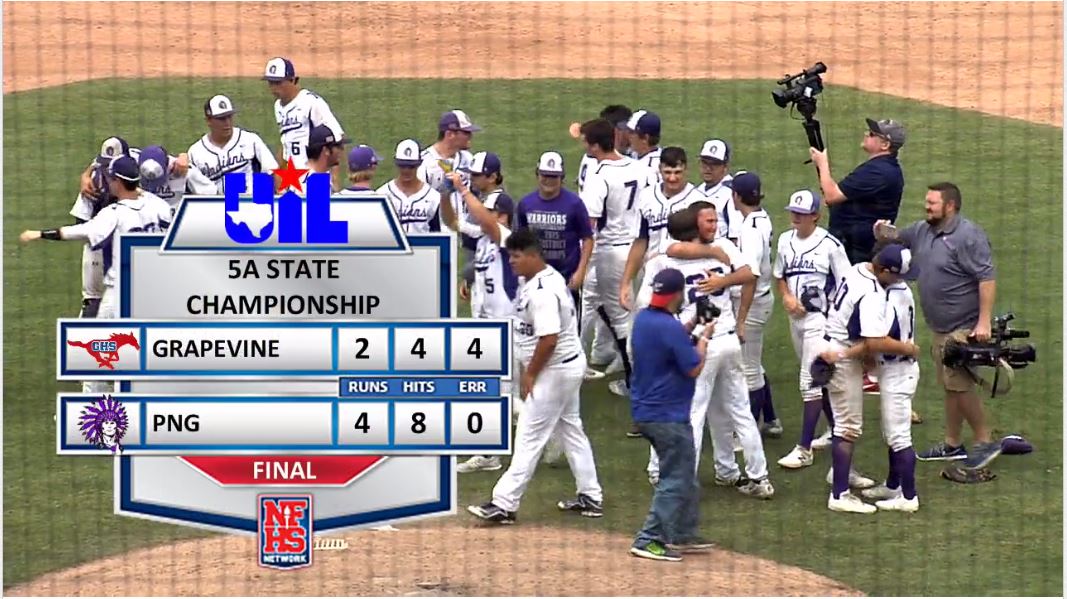 Round Rock, TX, May 10, 2017
PN-G baseball redeemed their ticket to the first state baseball championship in PN-G history Saturday at Dell Diamond.
A gritty 4-hit performance by senior pitcher Brandon Morse, error free defensive play, and hot bats for the Indians were enough to take the championship from the defending 5A champ Grapevine Mustangs. Morse was named tournament MVP.
The Indians completed the season with an undefeated district championship, Region 3 championship, state championship, and an overall 34-8-2 record. With a core group coming back next season to defend their titles, the future looks bright.
Congratulations to a tremendous team, led by the incredible senior class of Brandon Morse, Logan LeJeune, Nathan Vidrine, Hayden Guerra, Jacob Vaughn, Braxton Boudoin, Trevor Martin, Zach Murdock, Dylan McGough, Courtland Sullivan and Zach White. And congratulations to coach Scott Carter and staff on their first Texas championship.