PNG rallies past Port Arthur Memorial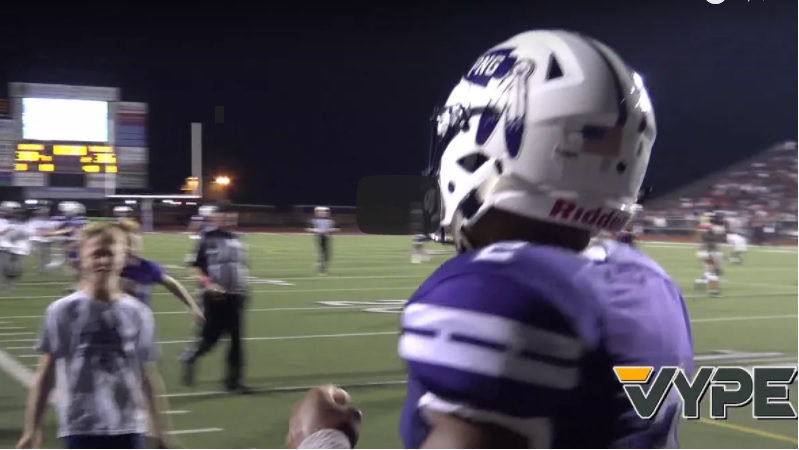 By Ashly Elam on October 14, 2017 2:45 am
Vype.com


PORT NECHES – In a game that will be remembered for years, Port Neches-Groves outscored Port Arthur Memorial 30-6 in the second half to stay perfect in 2017.
Early on it looked like the Titans (4-1, 4-1) would blow past the Indians, building a 17-0 lead in the first quarter. Keitha Jones got it going with 25-yard strike to James Francis.
After adding a field goal, Port Arthur was looking for more on 4th and goal. This time it was bruising running back Elijah Hines punching it in for a 17-0 lead.
PNG needed a big response and they got one when quarterback Roschon Johnson broke a 62-yard score to get the tribe on the board.
Later in the first half the Port Arthur lead was cut to three as Johnson handed the ball off to Preston Riggs who would then find Cameron Stansbury from 30 yards out.
Still the "Landshark" Defense had no answer for the Titans. Scores by Hines and Jones gave Memorial a 30-14 halftime advantage.
The second half would be a completely different story.
Johnson opened up the second half by connecting with Preston Riggs for a 17 yard score. Following a two-point dash by Johnson, the scoreboard showed Memorial clinging to a 30-22 lead.
With a big defensive stop accomplished, PNG's explosive offense would strike again. After a long Johnson to Riggs pick up, it was the Texas commit calling his own number for the score.
Once again PNG added two points when Johnson found Preston Hughes at the goal line to tie the game.
Following another Elijah Hines touchdown and missed extra point, Coach Brandon Faircloth pulled another rabbit out of the hat. This time Johnson passed the ball over to Riggs, then hauled in a 43 yard pass from Riggs to put Big Purple on top, 37-36.
In the fourth Johnson added some insurance, connecting with Riggs for a 47 yard score.
Then things would get even more interesting. With a 44-36 lead, Port Neches-Groves was stopped on fourth down at the Titans 25 yard line. Port Arthur, with only a couple of minutes on the clock, got down the field in a hurry.
In the final seconds the Titans were facing 3rd and goal. Jones was wrapped up and in the confusion hurried to the line of scrimmage with time running out. The senior would spike the ball with one second left on the clock. With that spike coming on 4th down, the drive ended and gave Port Neches-Groves (5-0, 4-0) a wild win at The Reservation.